About the Song: [The Winter Sounds - "Trophy Wife"]
The Winter Sounds Website
The Winter Sounds MySpace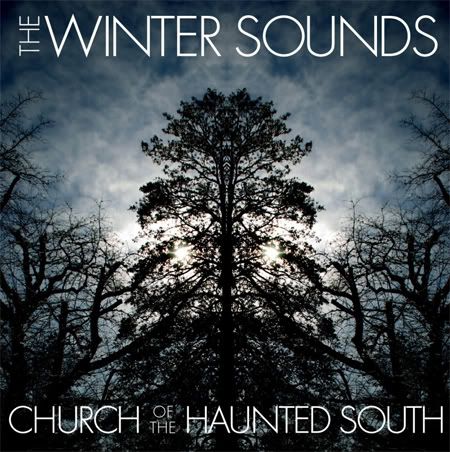 ……………………………………mp3……………………………………
The Winter Sounds – Trophy Wife
…….…………….……………………….……….……………….………
The Winter Sounds to Recycled Love Songs on the track "Trophy Wife":
"Trophy Wife was recorded as a demo in the middle of last year. We had decided at that point that the next record: "Church of the Haunted South" was going to be in some ways a retelling of 'Gone with the Wind'. After reading the book, I felt a strong connection to the characters and found lots of amazing metaphors to my personal life even connections to the struggles that the band was going through. After a year and a half of non-stop touring, after 12 people had come and gone, there was only Clayton and I left. With no money to record, no label, and a history of leaving members, it took everything we had to keep pushing forward. We recorded this song in one day @ DARC in Athens.
The song and by extension the album speaks of personal experience through the different characters of the book and especially in Trophy Wife plays the male female roles of falling in and out of love and especially teetering on the edge of fully committing on the alter through marriage versus wanting to run away. Stay young, stay in love, find love again, hope for the future etc… Lines like "I couldn't take this war from you. Dividing lines were drawn right through" speak of the fever that came over the people of the south as they inched closer to civil war.
The old south was money, simple, philosophical lives, summer evenings, ballroom dances and cookouts and that world changed. Husbands went off to war and were killed. I imagined the skin and bones of a starved soldier dying on the battlefield with a cold wind biting at his face crying "take me away from here please" as he falls asleep dreaming of sunset over a Savannah lake on a balcony with the woman he loves, the trophy wife, his reason for being… as a child might long for something he doesn't need, love or fully understand.
No amount of great feelings survive the cruelty of war, the fickle heart of young love or the spell society cast over us with its great pressure to commit, to KNOW, even if it doesn't make sense, that you will take this path, cause everyone else has gone down it and whether or not they are happy is irrelevant, what defines their success must define yours, and on and on…"
The Winter Sounds – Trophy Wife Lyrics
Meet me on the ballroom floor in that summer dress you always wore…
I feel so scared but I would never say it
I couldn't take this war from you. Dividing lines were drawn right through our happy home forever swallowed whole
Its all for you my trophy wife look alive
Its all for you my trophy wife come alive
I'm already there. I'm not ready yet.
Think of me when a cold wind blows
It fills you up and into your bones we both will sing:
Take me away from here please
Sink into your arms again on the balcony let the morning in
I feel this way
I'll never say it
Its all for you my trophy wife look alive
Its all for you my trophy wife come alive
I'm already there, I'm not ready
I am so young…
I'm not ready yet
I'm not ready yet
No Comments so far
Leave a comment
Leave a comment